Bloqs
Sept 2018 - July 2019
TrygFonden
︎︎︎
The Bloqs game was developed following a project between DACRC and researchers from Southern Denmark University, which culminated in a board game called
Captivated
. The creation of the game involved co-designing with Danish prisoners and their children with the aim to encourage reluctant children to continue to make prison visits through playful engagement with their parents. Captivated is available in all Danish prisons and can be played during visiting hours.
The aim of Bloqs was to translate a Danish board game designed to re-connect alienated inmates with their families, particularly teenage children, for a UK context.
DACRC worked with four BA (Hons) Product Design Students (Alexis Bardini, Alexandra Evans, Xiangie Lee and Robyn Veitch) to create a game that would be more applicable to a UK prison context.
Bloqs uses questions from the Danish board game and a Jenga style games mechanism to develop a physical game as a Minimal Viable Product Prototype that could be played in UK prison visiting rooms.
︎︎︎
WEBSITE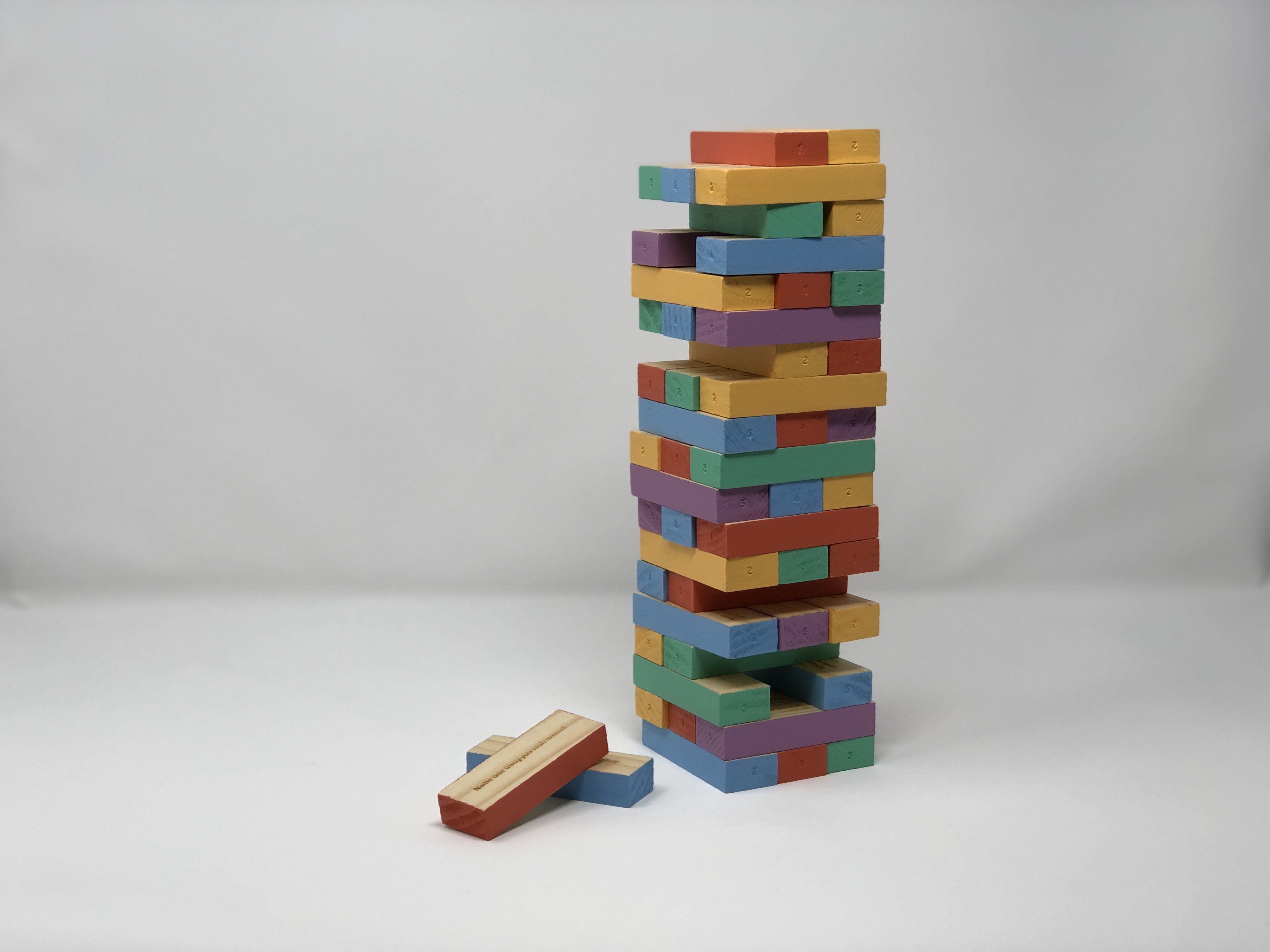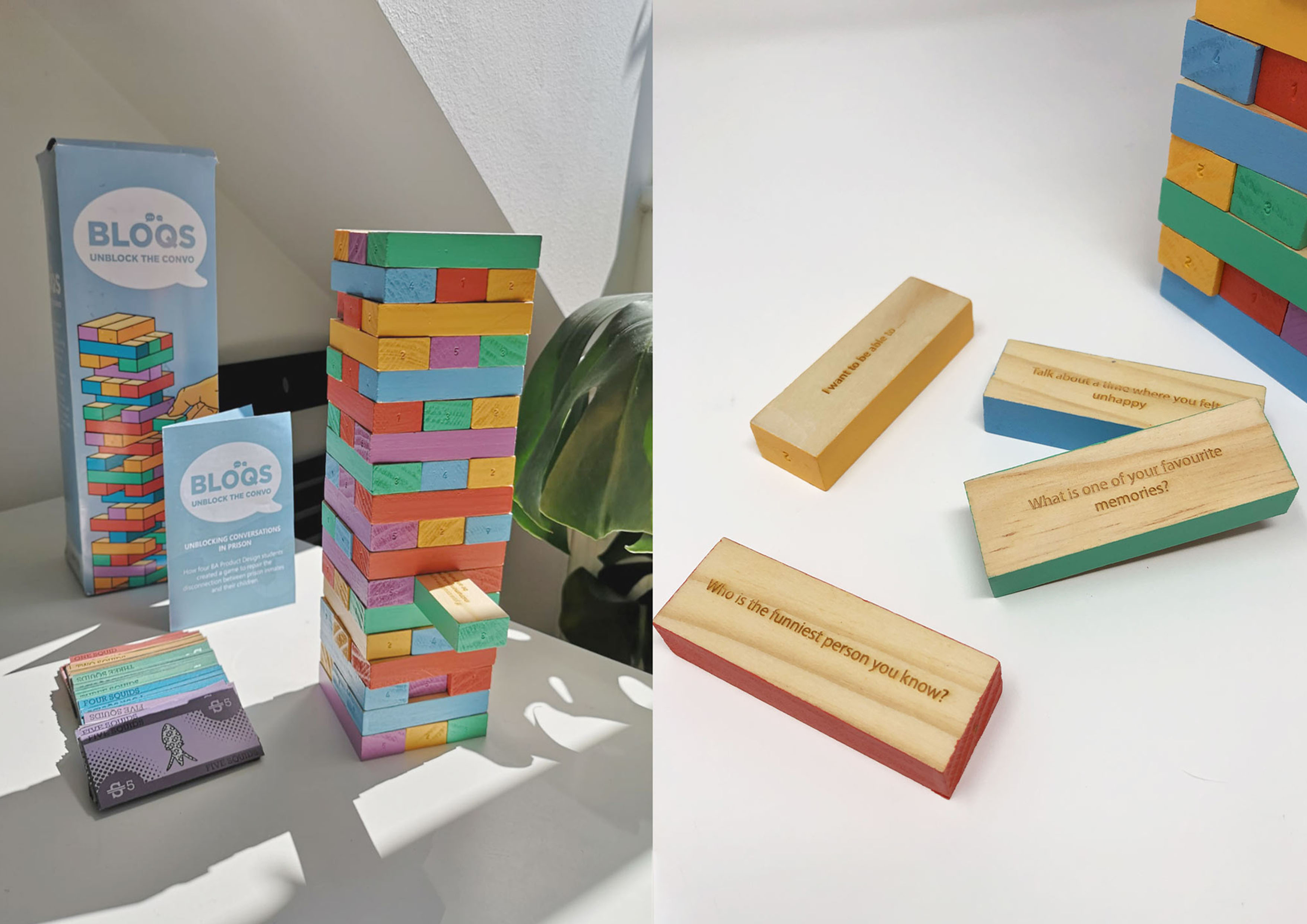 Design Against Crime Research Centre,
Central Saint Martins,
1 Granary Square,
London,
N1C 4AA