Bloqs
Sept 2018 - July 2019
TrygFonden
︎︎︎
The aim of Bloqs, generated by DACRL with support from Southern Denmark University , was to translate a Danish board game
Captivated
, designed to re-connect alienated inmates with their families, particularly teenage children, for a UK context.
Bloqs uses some questions from the Danish board game and a Jenga style games mechanism to develop a physical game as a Minimal Viable Product Prototype. It aims to take up less physical space on visiting room tables than Captivated and so could be more easily played in shared UK prison visiting rooms.
Lorraine Gamman and Adam Thorpe worked with four BA (Hons) Product Design Students (Alexis Bardini, Alexandra Evans, Xiangie Lee and Robyn Veitch) and prisoners from HMP Thameside in London and staff who manage "Families First" there, to co-create Bloqs as game that would be more functional and applicable for a UK prison visiting context.
Thomas Markussen, Eva Knutz, and their design team at Southern Denmark University, led the development of Captivated. It was co-designed with multiple research partners (including DACRL) and Danish prisoners and their children with the aim to encourage reluctant children to continue to make prison visits through playful engagement with their parents.
Captivated is available in all Danish prisons and can be played during visiting hours – Bloqs is an independent spin off from the SDU research project and remains a DACRL research outcome that needs further piloting and development
Instructions to play:
Each building 'bloq' offers the choice of two questions to answer.
Questions are colour coded and numbered (1 = easy, 5 = hard).
Blue - 5
Green - 4
Yellow - 3
Orange - 2
Red - 1
The player removes a 'bloq' and chooses a question to answer.
By successfully answering the question, the player receives points corresponding with the colour/difficulty.
If the player does not answer, they get no points and the round moves on.
The player who removed the 'bloq' must place it back on the top, building a gradually more unstable stack until the game is over.
If the tower crashes the person who triggers the crash is out of the game.
The winner is decided by the points accrued.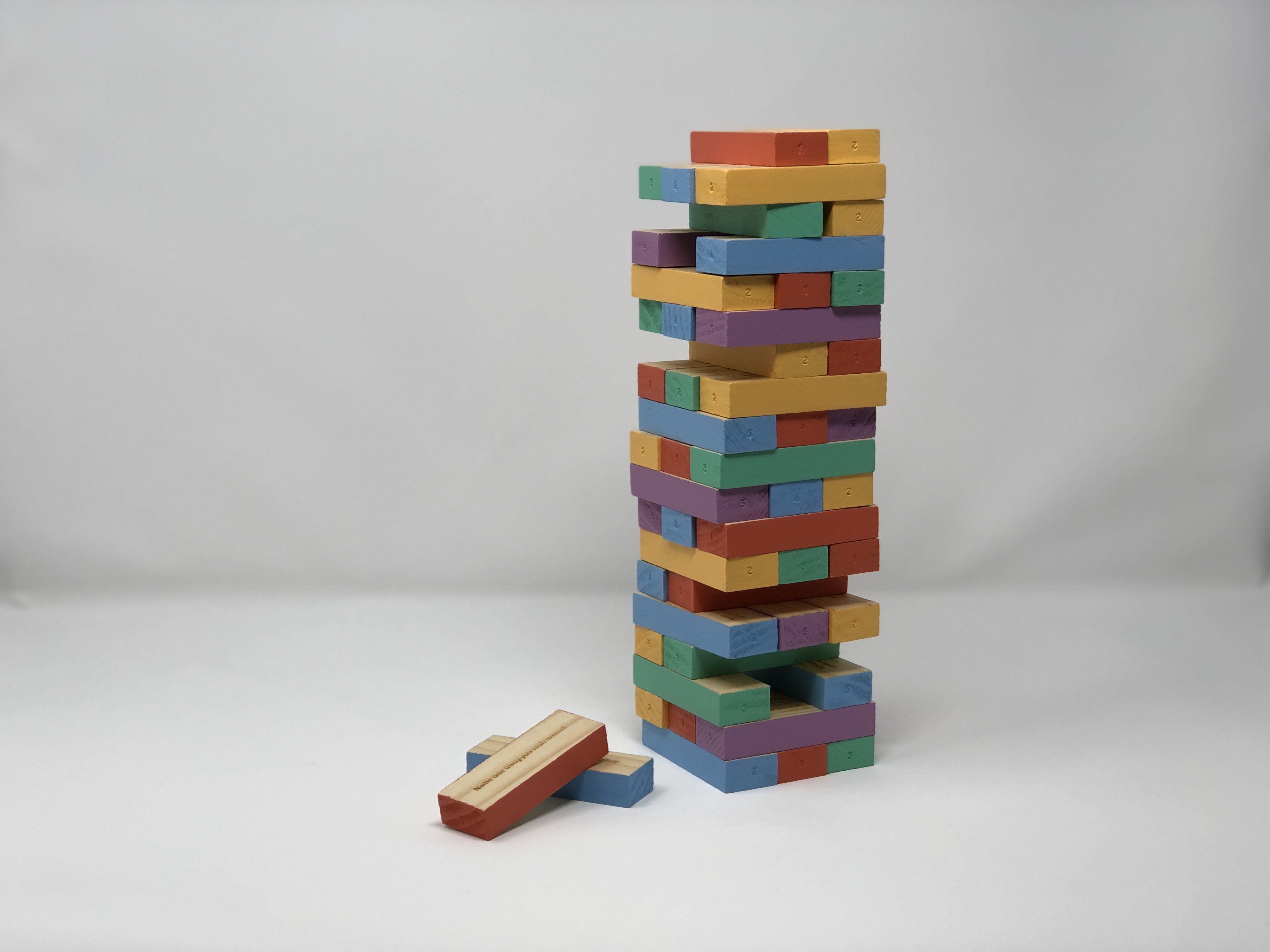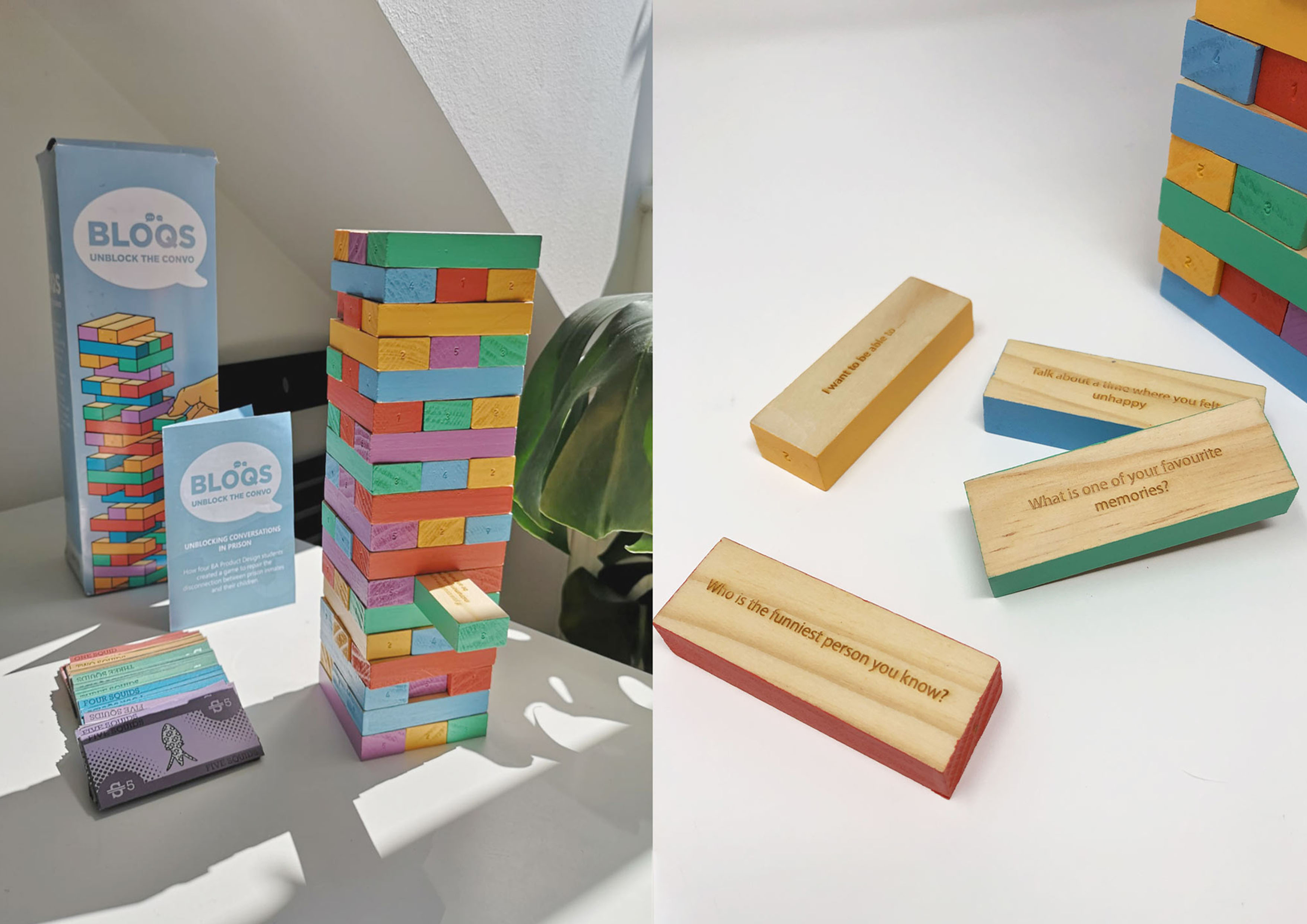 Design Against Crime Research Lab,
Central Saint Martins,
1 Granary Square,
London,
N1C 4AA